Husky tours- Also called sleddog sport!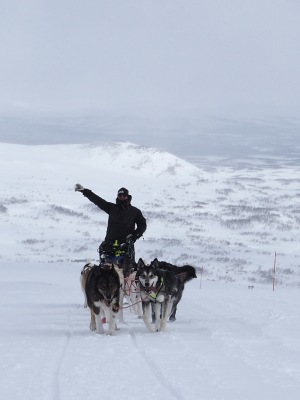 Musher workshop: A mini course, 2.5h, about mushing and how to drive a dog sled. Theoretical and practical work in a good combination for beginners that want to learn more about dog sledding.
Price- 1500SEK/Pax over 12 y/o

Family tour: A shorter tour with all options open, perfect for kids under 12 y/o. Price on request

2h tour: The most popular tour, where you drive your own sleddog team with time for photo and cuddle stops.
Price- 1500SEK/Pax over 12 y/o

Full day: A more advanced tour, where we go out for 5-6h with the dogs. Along the trail we will make a lunch break and the dogs can relax a bit!
Price- 3200SEK/Pax over 12 y/o

Shared sled: Like described above but where you and a friend or child share on a bigger sled.
Price 2h-1250SEK/Pax over 12 y/o
Price Full day- 2900SEK/Pax over 12 y/o

Week program: We offer four different week programs that can be personlized. Two different weeks for the husky lovers, a week of outdoor life on wooden ski and the last program is a program for the one who want to try many different things typical for Lapland.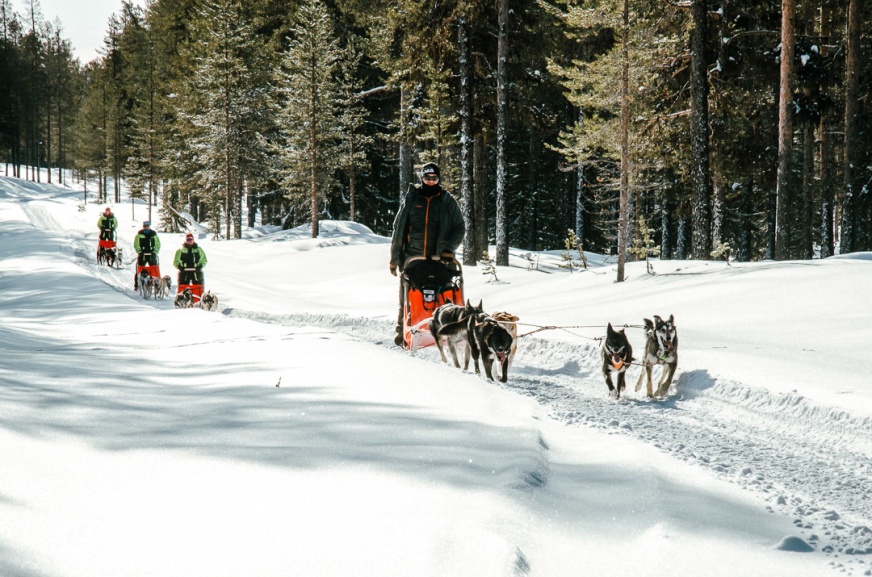 Ice fishing- The best way to catch dinner
During the wintertime ice fishing is a natural part in the life up north. This is an important part for getting food for the evening, that is why you can see people sitting out on the frozen lakes. They are ice fishing!

If you want to try this we will pack the gears needed and put on the snowshoes and go out on the ice to show you how it works, drilling a hole in the meter deep ice and catching some fishes for dinner.

Price- 500SEK/pax over 12 y/o. Tour is 2h long.
Hiking- The mountains are calling!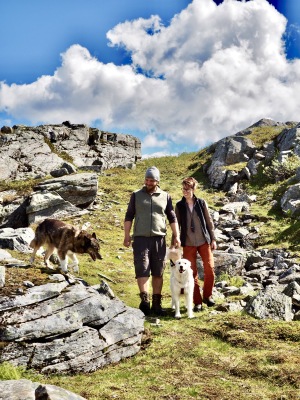 The area we live in is perfect for all kinds of hiking, we have mountains and forest. Nearly 9000 lakes and hundreds of miles of beaches, Arjeplog is the dream for hiking.
Untouched landscape with great views, a rich history and culture can be told and you can hear the silence. Or like we use to say- You can hear the mountains calling!

The prices for hiking differ, to get a correct price please contact us.

What decides the price:
Do you want us to meet somewhere or that we pick you up?
Do you want us to bring dogs suitable for you as a hiking companion?
How long do you want to hike?
Do you want to make an overnight tour?
Do you want us to bring food?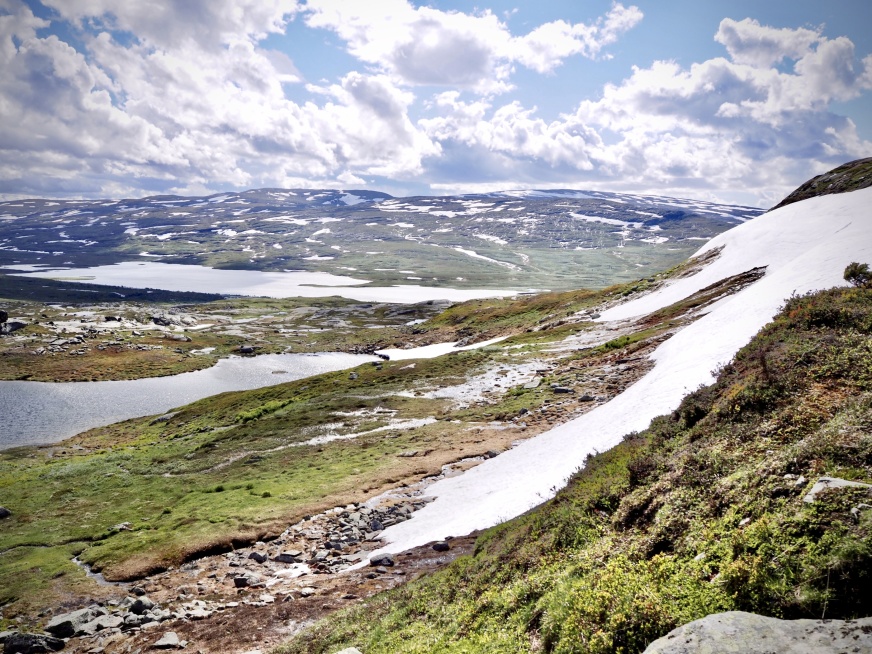 Snowshoe- Breathtaking in different ways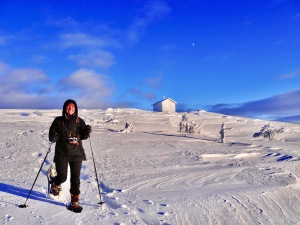 A great and easy way to experience the winter landscape is to go snow shoe hiking! It's easy to learn how to do, but it can be though to walk in the snow!
But the great view, as well as the breathtaking path are worth every effort. Of course we will still bring a warm drink and a few snacks, to enjoy on the way and together we discover what nature is showing us.
Sometimes we meet reindeers, sometimes we see the place where the snow groose was sleeping and with a lot of luck a we can see the northen lights shining over the sky!

Price- 750SEK/pax over 12 y/o. Tour is 2-3h long
Tour is not suitable for children
Wooden skis- The autentic way of transportation
Discover the autentic way of traveling on snow up north!
Since thousands of years man have used wooden skis in this region, the oldest ski tip found in Arjeplog is dated to 700 B.C! So by trying this out you can feel like a true north man.
This tour can be made in very easy terrain or more advanced for those who already know the technique of cross country ski. We use a type of binding that fits for all winter shoes so you don't need to feel scared for blisters of new shoes.

On longer tours on ski the guide will bring a dog and a wooden pulka for food etc.

Price- 750SEK/pax over 12 y/o. Tour is 2-3h long
Tour is not suitable for children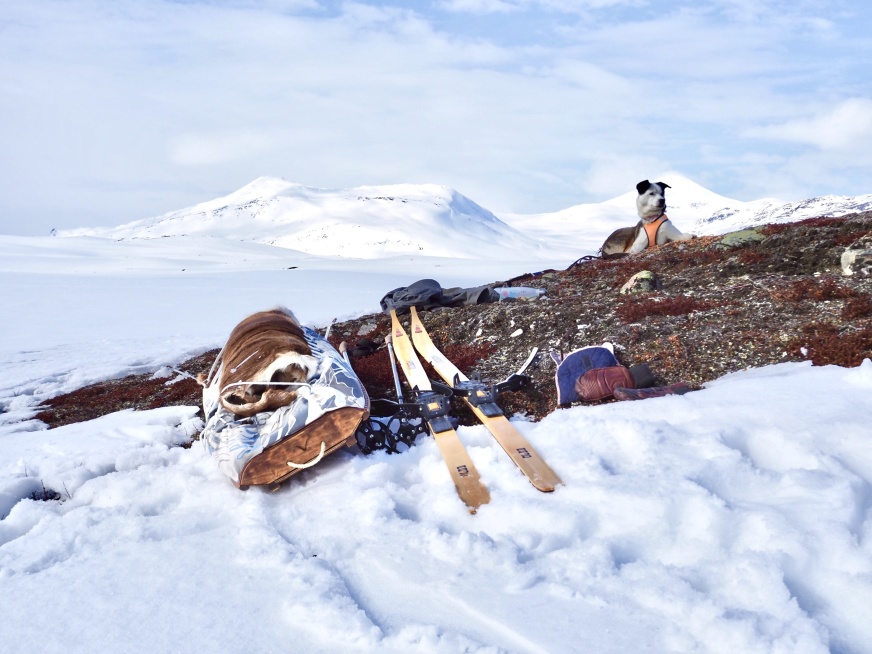 Other activities you can do in arjeplog
We have decided for guiding the tours listed above, but we know some very good places for those who want to try a snowmobile tour or fly with helicopter over the biggest glacier in Sweden, amongst many other activities.

Just give us a call or meassage to get some good tips or if you want us to put together a program for you.

We work for the whole desitination of Arjeplog to make your dream holiday in the north possible!